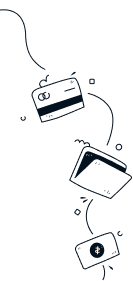 Certificates
Empower every team in your organization to test, learn, and act on valuable user insights that transform user-facing experiences for the better.
Trusted by 40,000+ brands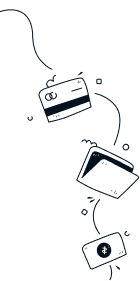 Crisco Consulting is announcing that they have been accredited by the (CMMI) Institute at the Capability Maturity Model Integration (CMMI)® Level 5 level. This indicates that our Quality Management System implementation for all of our processes has been successfully evaluated at an optimal level. CMMI® is a capacity improvement strategy that teaches organisations how to build successful procedures that eventually improve their performance.
A maturity level 5 appraisal suggests that the organisation is operating at a "optimising" level of performance. At this level, an organization's processes are constantly improved in response to a quantitative understanding of its business objectives and performance needs. The organisation employs a quantitative and statistical approach to comprehend the inherent diversity in the process and the factors that contribute to process outcomes.
Crisco Consulting is a Multinational Software Development firm that provides Real world information technology solutions, training, and outsourcing to government, business, and non-profit clients throughout Africa, Asia, Europe, the Middle East, and America. Crisco Consulting, which employs over 450+ people, has completed over 6700+ large-scale projects and served customers in 33 countries during the last decade. Its 210+ products and over 100+ solutions were successfully created in-house at the company's research and development centres in Mumbai (India), Dubai (UAE), and London (UK). Crisco Consulting is ISO 9001:2015 and ISO 27001:2013 certified, as well as re-accredited at CMMI Level 5. Additionally, Crisco Consulting adheres to agile methodologies and the ITIL framework.
The renewal of our Research and Development Centres at CMMI Level 5 represents a significant achievement for Crisco Consulting, indicating our continuous commitment to providing high-quality solutions to our customers worldwide. The highest rating, Level 5, will provide us a significant competitive advantage and demonstrates our dedication to quality across all of our services. "This assessment certifies Crisco Consulting's process competence in accordance with the CMMI criteria". Shashi Varma, CEO of Crisco Consulting Group, stated this.
"This demonstrates our commitment to quality," stated Aniket Shinde, CTO of Crisco Consulting Group. I'd like to congratulate everyone involved in the quality process and express my appreciation for their efforts to uphold the highest standards."
About CMMI: The CMMI® Institute, a Carnegie Mellon University subsidiary, is committed to enhancing organisational performance via the application of best-in-class solutions to real-world problems. The Institute is home to the Capability Maturity Model Integration (CMMI)® for Development, Services, and Acquisition, the People Capability Maturity Model, and the Data Management Maturity Model (DMM)SM, which are all capability improvement models that promote the development of high-performance, high-maturity cultures. The models are used by thousands of organisations globally.